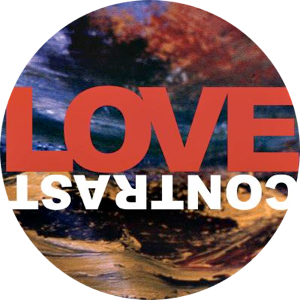 'Love Contrast'
1e Bundel met poetry uit de periode 2006-2014. Betreft bespiegelingen en filosofische poetry in de engelse taal.
Dimmed lights high
Out there he puts her dimmed lights high
No dating flow and no external kicks
in the places they have been...

Did they want the same choices
in their experiences
He didn't want to lose his own world again
then he was dazed first by her smell

She's written high on the first list
He holds her
never too long claimed in his arms
'cause she needs that life experience'

What makes a lady a real princess?
Fairytales are for the youngest children
to show how life shows lessons in a easier way
Scenarios with their highs and lows

Guess she's a world Class wife
Complaining is for other times
After a while old hands show her picture in classical black and blue

And he suddenly remembers a box full dearest moments
Instantly a close up, deep in his eyes
you see dimmed lights

His smile, will it be a shiny one...?
'Where they dancing'
She's dancing under the sky
makes her body feel allright
They dance,
they swing with thinking on a bigger playground

They dance inside the neonlights
and make the atmosphere feel fine

They dance in the light
Throw their shadows
through the moonlight

They all sweat the time away
They all dance a night to play
and when the night moves on
they drink a couple of shots
or some other drinks
Maybe a glass of champagne

She's dancing under the sky
She makes her body feel allright
Music dance, dance rhytm
in the bright blue sky of flashing rain
Everybody everybody need some company

All about the dancing nights
that's allright

Uit 'Love Contrast'